Bad Weather Productions spellbound by Blackmagic Design solutions
South Africa, May 2023 – Bad Weather Productions, a creative technical studio based in Cape Town, South Africa, has enjoyed a busy season utilising a custom broadcast solution focused around Blackmagic Design (BMD) equipment: a Stage Audio Works technology partner. Notable projects include Comic Con Africa, the Imagine Dragons and Lumineers South Africa tours, Rocking the Daisies and several Boiler Room events.
Another noteworthy project where they deployed their Blackmagic Design solution was the BTC (Botswana Telecommunications Company) Digital Shift Summit, which brought together local and international leaders to share knowledge on digital transformation. The project required a live camera feed for the in-person attendees as well as a mixed feed for the online viewers.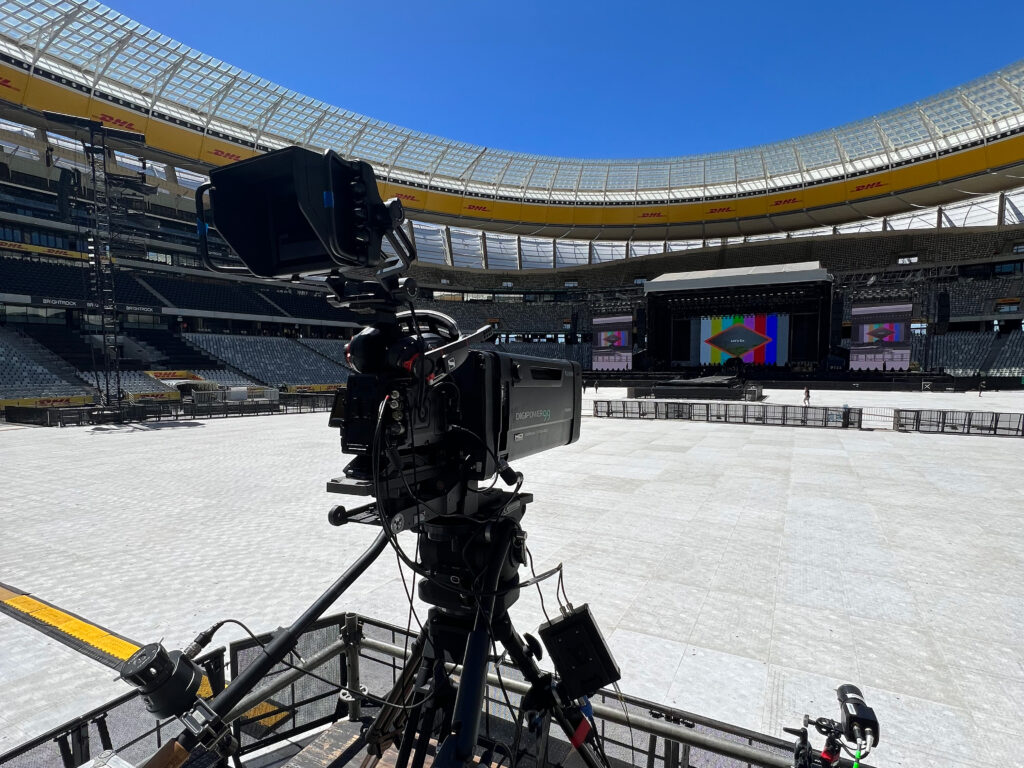 While Bad Weather's briefs are diverse, the quintessential takeaway comes down to their ability to deliver a complete broadcast solution that is quick to deploy, scalable, and logistically viable. The ability to integrate with other systems and adapt to the challenges that the live environment demands is key to the success of their solution.
Bad Weather specialises in creating unforgettable visual experiences through complete broadcast solutions for live performances, recordings, and streaming platforms. The term 'cinematic broadcast' best describes the type of solution they are offering.
"It's all well and good to have high-resolution cameras, but if you're not connecting with your audience both in the venue and online, then essentially we're not doing our jobs," explains Jonathan Bandli, Creative Director at Bad Weather.
While the 2020 pandemic called for a focus on live streaming and online events, Bad Weather has since shifted its focus to live performances with additional streaming capabilities in order to provide the best of both worlds to a hybrid audience. Their Blackmagic Design products have created the central pillar for their solution allowing scalability and integration with many other systems and applications.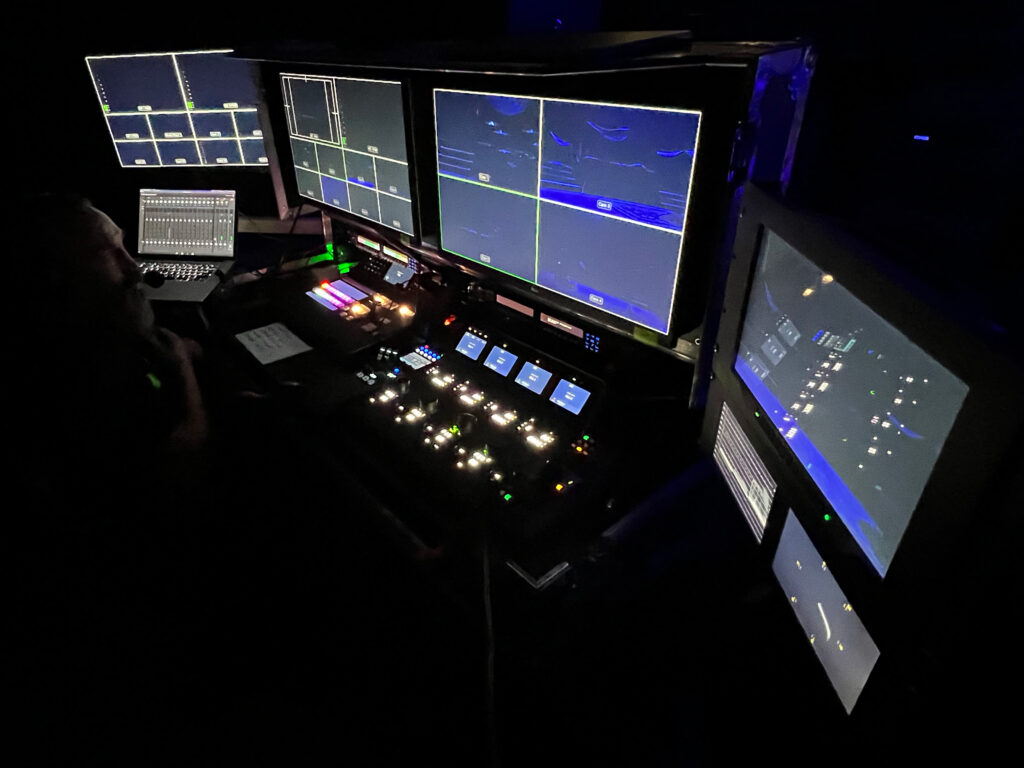 Bad Weather's international projects include touring shows which come with rider advances from touring directors. This requires the delivery of specific requirements while still considering the practicalities of swift deployments to create a seamless experience for the foreign team, ensuring the show can move on to its next destination with ease.
"BMD products have given us the flexibility to try new things and build unique solutions at a good price point," remarks Bandli. "With enough understanding of the equipment, we can squeeze maximum usability out of everything we own."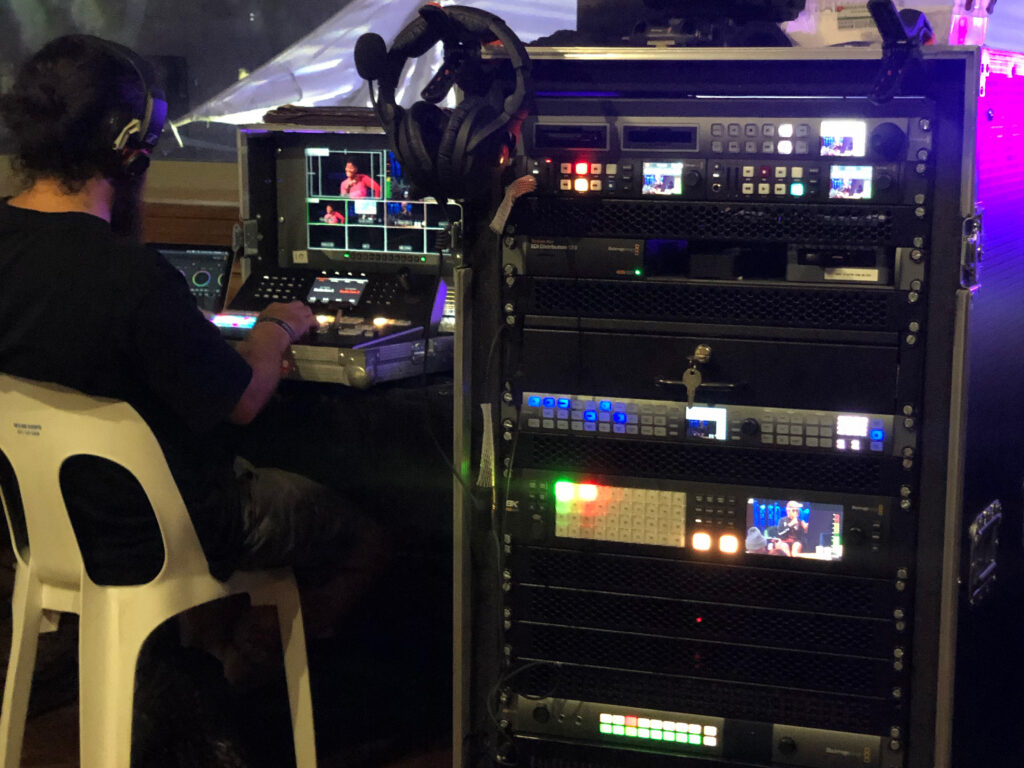 Bad Weather has specified everything from compact fly kits using the ATEM SDI Extreme combined with studio cameras to their flagship 12G Constellation racks which feature BMD's URSA Broadcast G2's, a 1ME Advanced Panel, an ATEM Camera Control Panel, scopes and everything in between.
"We're very pleased with our investments in BMD and consistently hear positive feedback from various clients regarding the performance of the systems, which only further cements our belief in their technology," confirms Bandli. "The kit has handled any challenge we have thrown at it, and we have found BMD systems to be reliable and stable."
Blackmagic Design products have been key for Bad Weather and their clients, allowing them to provide flexible options and build unique systems across all project sizes with the highest quality at various price points across almost any application – including virtual production projects, live-to-screen events, broadcast projects, film interviews and cinematic projects.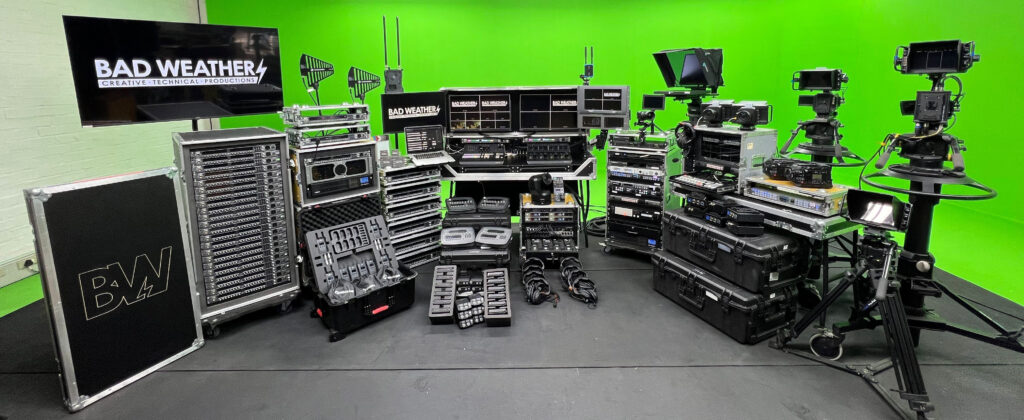 For more information, please visit:
READY TO START
SOMETHING GREAT?
GET IN TOUCH
Johannesburg Office
T: +27 (0) 87 55 10 100
F: +27 (0) 11 568 4973
22 Kyalami Boulevard, Kyalami Park,
Midrand, 1684, South Africa
Namibia Office
T: +264 83 33 10 100
F: +264 83 33 10 114
Mindeco Park, 9 Faraday Street,
Southern Industrial, Windhoek, Namibia