Bad Weather rides out the storm with StreamWorks live streaming service
StreamWorks technology facilitates live event production in a virtual world
Cape Town, South Africa, September 2021 – Bad Weather is a creative technical production house based in Cape Town, South Africa. Experts in delivering hi-tech live experiences with a strong creative element, the company has been using real time technology to create interactive experiences for massive public attractions since 2017. Today, the company has enhanced its portfolio with end-to-end streaming solutions for virtual production built on StreamWorks by Stage Audio Works – a platform comprising hardware and software as well as support and expertise.
When the pandemic struck in early 2020, Bad Weather, like many, was forced to revaluate its product and service offering. "Our philosophy revolves around creating a bridge between creative and technical to bring experiences to life," explains Bad Weather creative director, Jonathan Bandli. "When the live events sector effectively ceased to exist overnight, the transition to virtual solutions offered us a means to continue to service our clients with the same high production standards, allowing us to retain our core values whilst responding 100% to the changed landscape of our work environment. We were completely clear on the direction we needed to take and what we wanted to achieve. However, we knew we were going to need help on how we were actually going to deliver the service."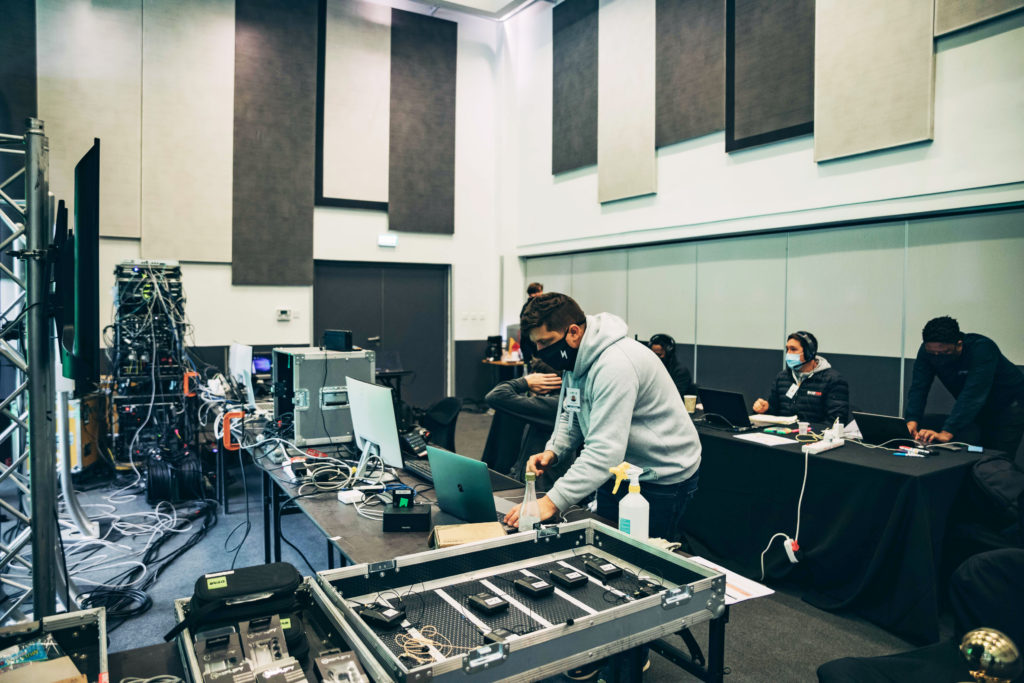 At this point, Bad Weather turned to their long-standing supplier Stage Audio Works for advice. "We've worked with Nathan [Ihlenfeldt] and his team for many years and have a great relationship built on mutual trust and respect," continues Bandli. "We invested in a complete Blackmagic Design camera and switching chain, as well as Sennheiser microphones and in-ears for our studio, all supplied by SAW. When we it came to streaming, Nathan recommended the StreamWorks platform which is now at the heart of all our streamings offerings, giving us the possibility to provide end-to-end virtual solutions to old and new clients alike."
SAW's recommendations aside, Bad Weather was attracted to the StreamWorks platform as it utilises an SRT (Secure Reliable Transport) backbone, renowned for both its reliability and high quality transmission. Indeed, Bad Weather is now a member of the SRT Alliance devoted to promoting industry-wide recognition and adoption of SRT as a common standard for all low-latency internet streaming.
"We realised at the outset that even with the most amazing visual production, it means nothing if it doesn't reach the audience reliably and at the best quality. StreamWorks has a solution for all of this, not only giving us and our clients peace of mind for a stable and reliable stream delivery but also the incredible support that comes with everything that Stage Audio Works offer," observes Bandli. "Having such a relationship means that when we were tasked with delivering the first virtual event in Botswana for the country's leading telecommunication company, BTC (Botswana Telecommunications Company), we had the confidence to go into a new country with new infrastructure and deliver the same level of quality and service we always have. SAW helped us specify internet and network infrastructure on the ground locally, deploy pre-show testing, and even set up full on-site redundancy, all things we offer as standard in our Cape Town studio."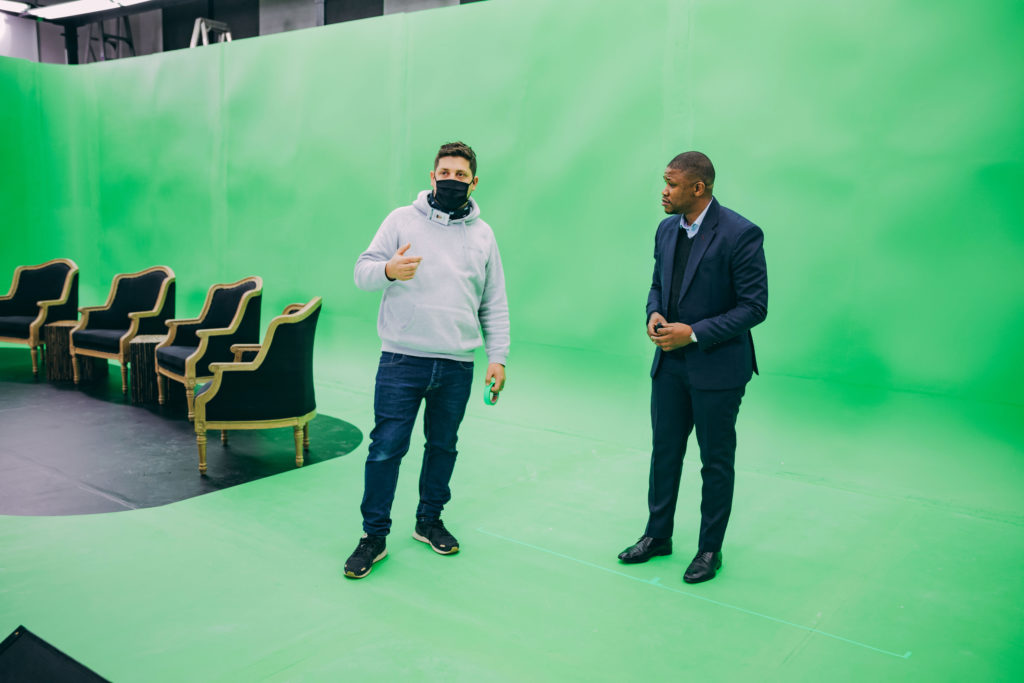 Bad Weather delivered a complete end-to-end virtual solution on site in Gaborone, utilizing their Unreal Engine virtual production workflow to deliver a stunning 3D virtual environment in which to present both the live and remote talent. Bad Weather handled virtual green room support via their Cape Town studio and had a combination of tracked and untracked cameras on site for both dynamic presentations and panel discussion scenarios.
"As one of the leading companies in the virtual production space in South Africa, it is our mission to continue developing the offerings of virtual solutions to the entire African market and beyond, making sure we invest into the right partners along the way, ones who value our clients' delivery as much as we do and value the vision of being masters of their craft. We look forward to many more years of partnership with Stage Audio Works as we continue to push boundaries and deliver more spectacular products together."
"As Bad Weather has so ably demonstrated, the StreamWorks platform enables us to provide world class end-to-end streaming services beyond our borders – in this instance it was in Botswana, but our infrastructure is positioned globally, so it could be from absolutely anywhere to absolutely anywhere in the world," comments Stage Audio Works' CTO, Nathan Ihlenfeldt. "The StreamWorks platform provides everything that is required for secure, high performance, live streaming, regardless of location."