The Kings of the English Indie Rock are back!
VIO L212 is PA for Franz Ferdinand live in Odessa: an unmissable evening for an exclusive event. An evocative and crowded venue in a location surrounded by the energy and liveliness that has always distinguished the lands that look towards the sea.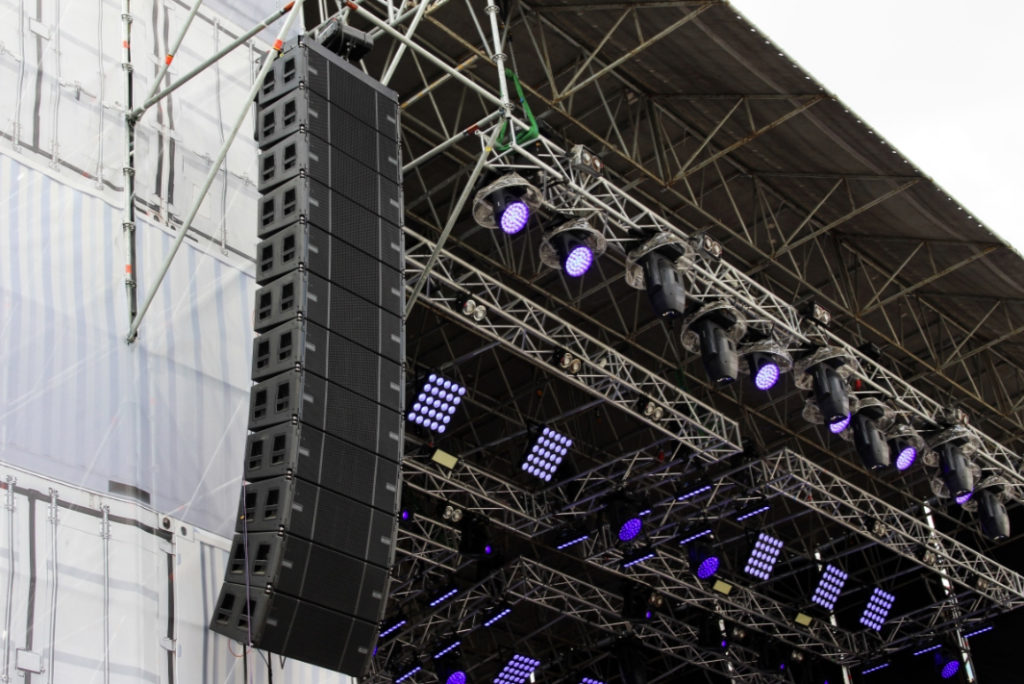 The PA by the professionals of PR MUSIC involved the line array systems VIO L212 and VIO L210 together with VIO S218 subwoofer; the sound for the VIP area (press conference area) and the monitoring was possible thanks to the use of the INGENIA and DVA series technology.
Gear List:
MAIN: 24 VIO L212 + 16 VIO S218 arc delay
FRONT FILL: 12 VIO L210
OUT FILL: 12 VIO L210
EXTRA-RIGHT CLUSTER: 12 DVA T12
VIP DELAY AREA: 4 IG4T + 4 IG3T + 2 VIO S118R
MONITORING: 4 DVA T12
The port of Odessa City was the setting of a complex configuration which was adapted to the needs of a very peculiar venue chosen to celebrate the 25-years of great and flourishing activity of TIS, one of the most important realities of the area.
On stage were the immense successes of the most prolific and revolutionary bands in '00 – symbol of a complete re-examination of the post-punk genre in a time when it can no longer ignore the new digital generation: with an essential-clean, "plastic and oiled" rhythm, unleashed and perfectly domesticated guitars, perfectly harmonized Beatlesian choirs with a skillful alternation of pauses and impetuous-distorted progressions, solemnly reigns the voice of frontman Alex Kapranos, showman of rare precision and effectiveness, the face of the indie rock generation; Franz Ferdinand are, in fact, known for their mastery and freshness mixed with traditional classic brit rock. So, the Scottish dandy-rockers started in the last decade to refine the dictionary of synonyms and opposites of danceable pop rock, repositioning the guitars in the front row and bringing the new wave in the dimension of pure entertainment hitting the audience straight at the heart and even at the legs to make everyone dance like a rockstar.
Discover the dBTechnologies VIO Series World ►