Caudan Arts Centre sees strong
success with Yamaha
Having outfitted the Caudan Arts Centre (CAC) with all new audiovisual systems back in 2019, the technical team managing the venue has recently expanded its complement of Yamaha equipment further with the addition of DXS18XLF-D 18-inch and DXR12-D 12-inch subwoofers. These join the team's Yamaha CL3 and CL1 mixing consoles powering the venue's front-of-house audio needs.
First opened in December 2018, CAC was designed by Arup Venue designers UK to offer an adaptable acoustic environment for a broad range of events like concerts, dance, opera, drama, conferencing and even movies. Since installing the AV equipment in 2019, CAC has grown from hosting approximately 50-60 events a year to more than a hundred in 2023.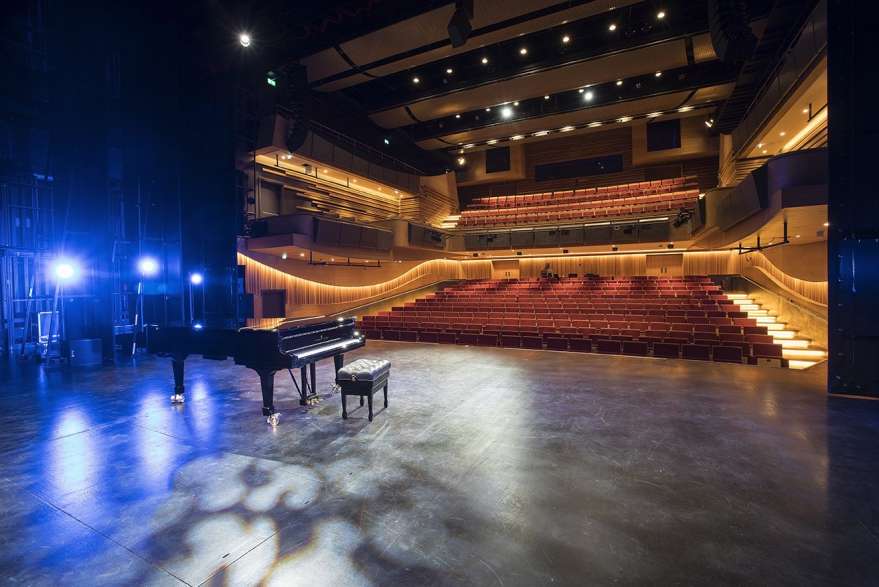 CAC technical manager Kooshal Dwarka credits this expansion in no small part to the venue's extensive use of Yamaha gear. "I am primarily the head of sound engineering and FOH engineer and worked closely to assist with selecting the right gear for our installation in 2019," Dwarka explained. "The nature and technical demands of events vary constantly. We needed a console that would deliver a completely hassle-free workflow, paired with outstanding sound quality. Our choice was Yamaha's CL consoles and Rio racks, and this was definitely the right choice. Our gear is in use for on average 300 days a year, while we don't switch off the Rios at all. The Yamaha equipment scores a lot of marks for reliability.
"Another cool and unique feature we use a lot is the console extension plugin to control Nuendo directly from the CLs," furthered Dwarka. "Premium plugins are awesome, just what we need to make a show sound rich and consistent throughout. The CLs also offer a bunch of high-end, great-sounding effects."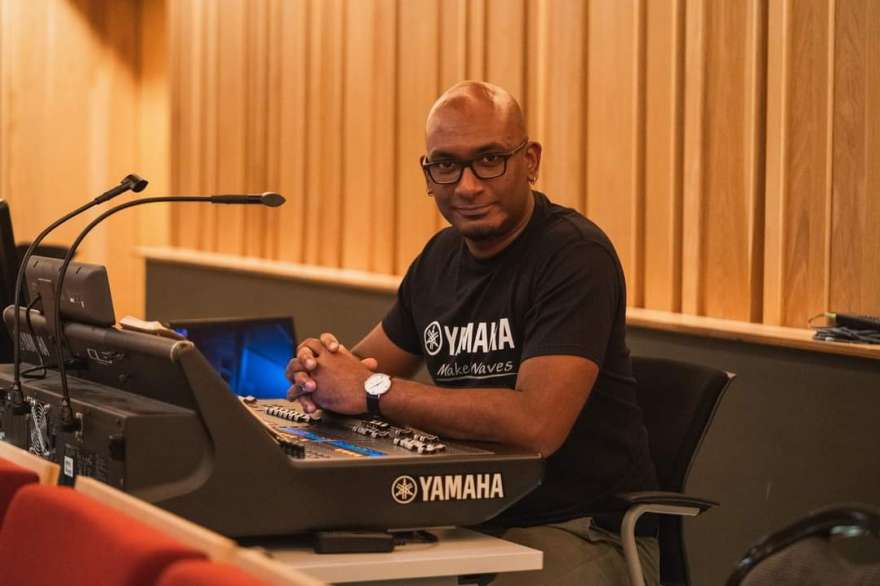 CAC houses a pair of Yamaha consoles inside its main auditorium – a CL3 at FOH and CL1 for monitoring. These work in combination with three Rio 3224 racks, located stage left, stage right, and at a patch rack running to facility panels throughout the building. The new DXS18XLF-D and DXR12-D subwoofers form part of portable audio setup that can be rolled out into additional areas as required. "The DXS18XLF-D and DXR12-D integrate into our Dante network, and we can use them anywhere in the main building to send either live audio feeds from the theatre (for mostly corporate events), or for any small-format live gigs happening in the lobby – Dante and AES67 make interconnectivity and routing of anything to anywhere very easy, and quick," noted Dwarka. "We also use some additional DXR-12s as monitor speakers in these cases."
READY TO START
SOMETHING GREAT?
GET IN TOUCH
Johannesburg Office
T: +27 (0) 87 55 10 100
F: +27 (0) 11 568 4973
22 Kyalami Boulevard, Kyalami Park,
Midrand, 1684, South Africa
Namibia Office
T: +264 83 33 10 100
F: +264 83 33 10 114
Mindeco Park, 9 Faraday Street,
Southern Industrial, Windhoek, Namibia