Christie announces Secure Series II
A range of LCD displays designed with
performance and security in mind.
Christie® is pleased to announce the next generation of Secure Series, a range of LCD displays designed with performance and security in mind. Secure Series II now includes multi-source viewing without a processor, and will be available in five sizes, from 55 to 98 inches.
The hallmark of Christie's Secure Series is non-RF video transmission, critical for facilities like government and military, as well as any application that requires onscreen content to be secure from external interference. Secure Series II is ADA compliant, and features advanced capabilities including an OPS slot, a smaller bezel, and DICOM® simulation mode for advanced greyscale reproduction, to analyze x-rays and medical scans for training purposes.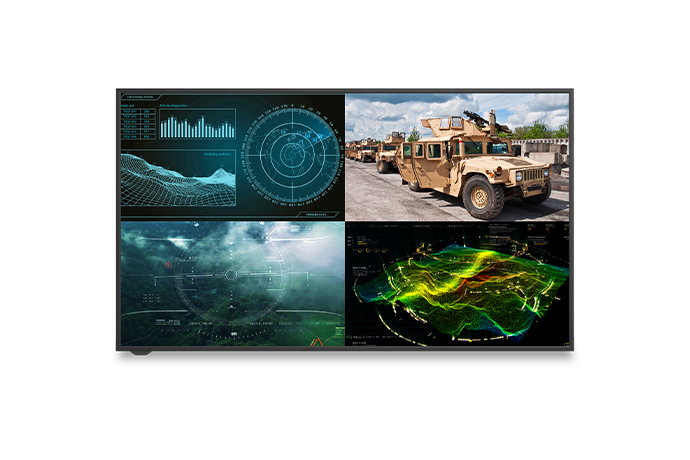 "Secure Series II LCD displays are designed for demanding applications, incorporating a sleek new profile, updated input connectivity, and multi-source viewing capability. These displays combine professional features in a secure, budget-friendly package, and are TAA compliant," says John Dixon, senior product manager, Christie.
Christie's portfolio of high-performance LCD displays are used globally in installations including Singapore's ITE College Central, which uses Secure Series displays in its multi-purpose theatre as relay monitors; an executive meeting room for Ecuador's largest private company, which installed an Extreme Series video wall; and the Montgomery County Emergency Operations Center uses Extreme Series to monitor large-scale events.
Secure Series II will be available beginning in December with the 75 and 86-inch models, followed by the 55 and 65-inch models in early 2021. The 98-inch model is currently available.