d&b at ISE 2018
This year's Integrated Systems Europe (ISE) 2018 was filled with insightful talks, interesting innovations and remarkable technology.
ISE 2018 was a milestone event in a five year journey for d&b, as it is where the d&b Soundscape was officially released to the market. Operating on the DS100 Signal Engine and dynamically integrating engineering and artistry, the d&b Soundscape opens up a whole world of creativity. Combining d&b loudspeaker systems with state-of-the-art processing power, object-based mixing and sophisticated room emulation, d&b Soundscape is a toolkit to enable the creation of an unparalleled listening experience – natural, harmonious, enveloping and emotionally engaging.
d&b audiotechnik also announced the first technology partnerships of the powerful DS100 Signal Engine, the integrations, with QLab by Figure 53 and TTA Stagetracker II by TTA, as well as with Digital Audio Workstations (DAW) systems in either VST or AU formats, demonstrate that the DS100 is open to integration to deliver the vast benefits of the d&b Soundscape.
The d&b demos
The d&b demo lounge was filled with people buzzing from the d&b Soundscape demonstrations, led by the driving force of Soundscape, Ralf Zuleeg from Sales Services & Application Engineering and Marcus Bäumler from Product Management, who provided in depth explanations and demonstrations of the d&b Soundscape and the DS100 Signal Engine.
Lively conversations about Integration projects were also underway after the Integration and interoperability presentation, which offered visitors the chance to experience the d&b approach to integration with a broad range of applications. The presentation focused on the d&b D80 and D20, as well as the installation specific 10D and 30D, and showed how the d&b approach to integration ensures comprehensive remote control capabilities, efficient audio networking possibilities and seamless interoperability and integration with other devices within a sound reinforcement system. To learn about d&b Networking and integration featured in the demo sessions, visit Networking and integration.
In the product listening demo attendees were shown the benefits of the d&b systems from a designer's perspective, including demonstrations of the latest additions to the xS-Series, Y-Series and xC- Series. Guests gained insight into the 21S-SUB, a high performance subwoofer for use with the xS-Series, and had the chance to listen to the incredible 24S, a high performance full range 2-way passive loudspeaker with a frequency response extending from 55Hz to 18Hz.
The d&b stand
The d&b stand in Hall 7 saw hundreds of visitors throughout the show who were keen to learn more about the product range and the integration options.
Overall, ISE 2018 and the official release of the d&b Soundscape marked the beginning of a new era of sound experience – for the sound designer, for the engineer, for the artist and for the audience.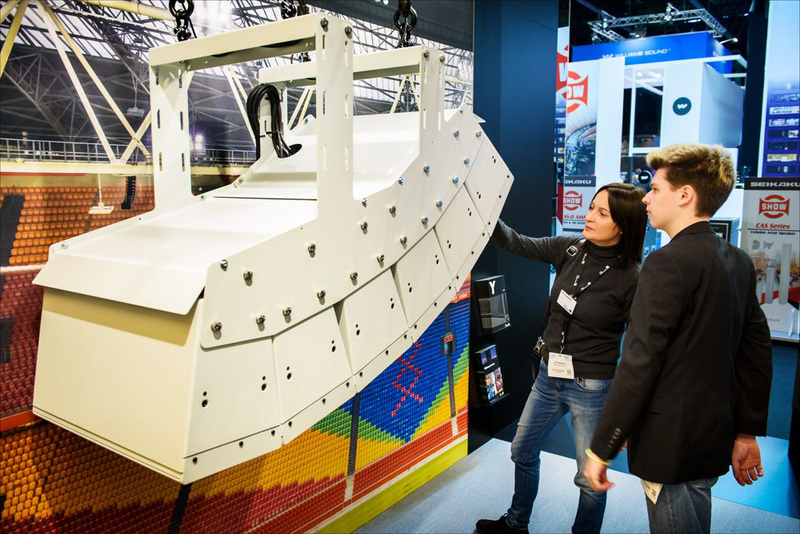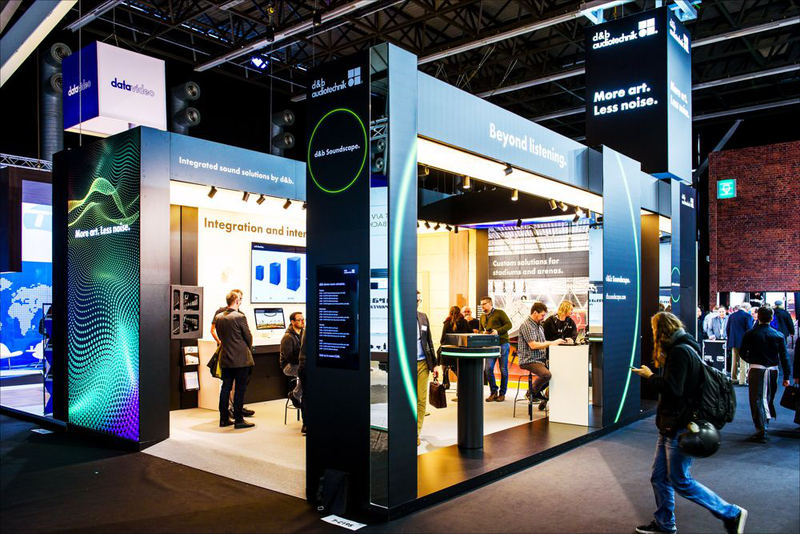 To learn more about the new d&b Soundscape, visit www.dbsoundscape.com.