Stage Audio Works adds Plus Audio system to 3Ci church campus
3Ci calls on Stage Audio Works to equip 'the Cube' as part of second phase
Pretoria, South Africa, March 2023 – Capital City Church International – or 3Ci as it is better known – is one of the larger churches in Pretoria, and definitely one of the most technologically advanced. Stage Audio Works was the AV design and integration partner for 3Ci's new building which was delivered in 2021 – a highly successful collaboration that has resulted in an ongoing partnership. 3Ci has turned to Stage Audio Works once again, this time to equip the 300-capacity Youth Hall with a PA system as part of the second phase of AV works. The project marks the sixth Plus Audio installation since the brand was launched eighteen months ago.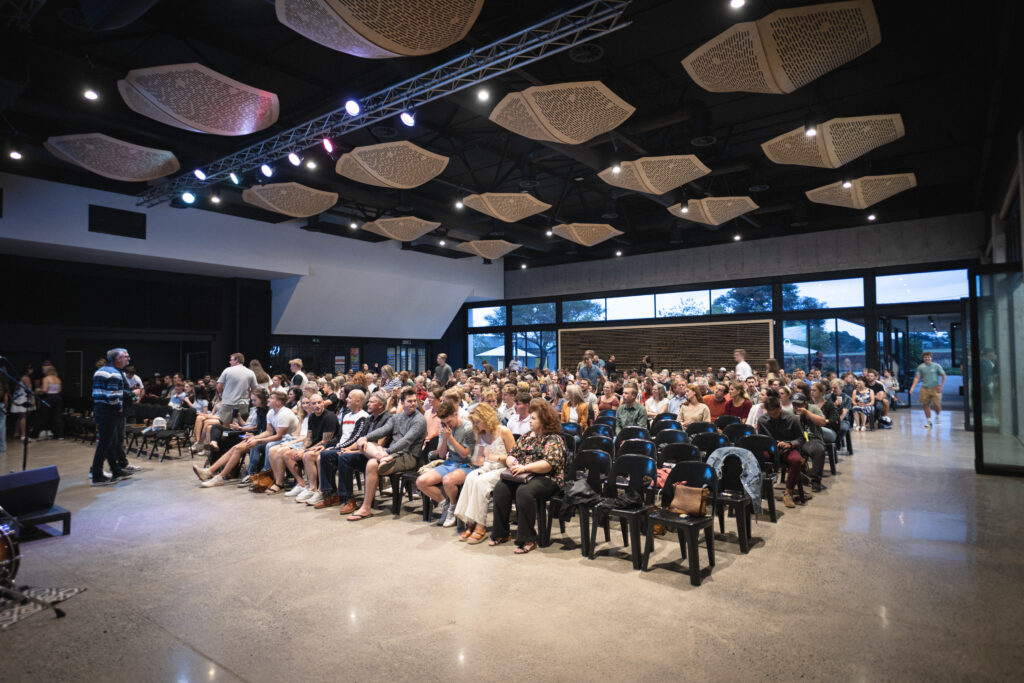 The first phase was the initial build – a huge development that features a state-of-the-art 2,500 capacity main auditorium for which Stage Audio Works designed and integrated a complete PA and control system based on d&b Y-Series and Yamaha consoles. At Stage Audio Works' recommendation, 3Ci also engaged an acoustician to ensure the space was properly acoustically treated before the PA went in to ensure optimum results. The company also supplied a turnkey house lighting system as well as a building-wide background music and control system. However, the 3Ci campus isn't just the auditorium; it also comprises a number of other spaces that require high-quality AV systems, including the 300-capacity Youth Hall (the Cube) dedicated to activities for 3Ci's younger generation.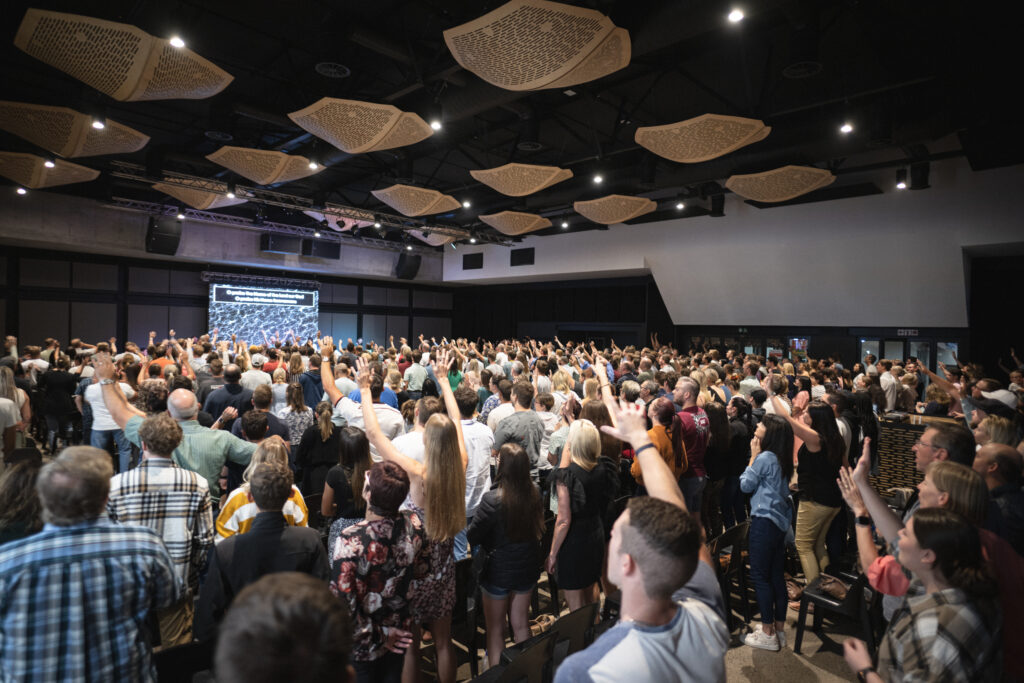 "Whilst the brief for the main auditorium was for an absolute top drawer system that is an essential part of the immersive experience in what is a really special space, the Youth Hall doesn't need that level of sophistication," explains Stage Audio Works CTO, Nathan Ihlenfeldt. "3Ci were looking for a robust, reliable system that represents great value for money and still maintains excellent quality and performance standards. Our Plus Audio system was the ideal solution. The other major bonus is that we're not experiencing the supply chain problems that other brands are currently facing, so availability wasn't a problem."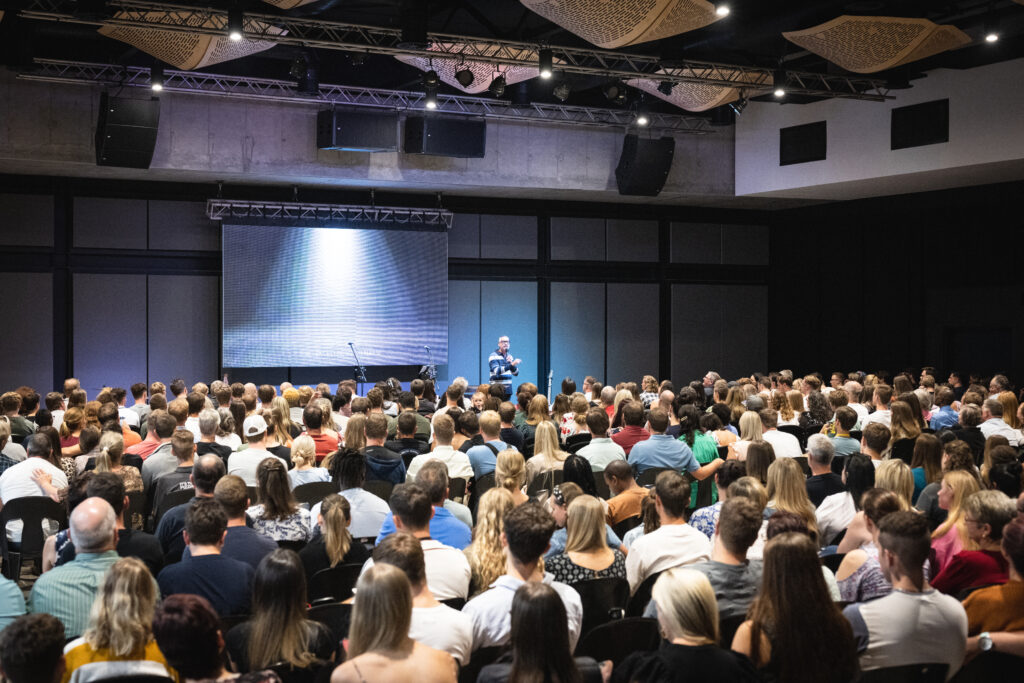 Stage Audio Works installed a L/R system comprising one PA14i-30 (30-degree vertical coverage) and two PA14i-15 (15-degree vertical coverage) constant curvature array cabinets per side, supplemented by a pair of flown L121B subwoofers. Amplification was provided courtesy of a pair of Plus Audio 12AD 4-channel amplifiers with onboard DSP. All rigging and flying equipment also came from Plus Audio.
Worship Director, Damien Phillips is delighted with the results. "As usual, Stage Audio Works have done a sterling job and we've got exactly what we wanted – a reliable, workaday system that fit with our budget and will do a great job for years to come. Dealing with the Stage Audio Works team is always a pleasure, and we know we can rely on them for the best possible advice and service."
READY TO START
SOMETHING GREAT?
GET IN TOUCH
Johannesburg Office
T: +27 (0) 87 55 10 100
F: +27 (0) 11 568 4973
22 Kyalami Boulevard, Kyalami Park,
Midrand, 1684, South Africa
Namibia Office
T: +264 83 33 10 100
F: +264 83 33 10 114
Mindeco Park, 9 Faraday Street,
Southern Industrial, Windhoek, Namibia