Stage Audio Works helps inspire Saudi Arabia's youth with interactive exhibit at Mishkat
Working alongside formula D_, SAW installs an immersive display at Mishkat Interactive Center for Atomic & Renewable energy
The Arabic word Mishkat is used metaphorically in the Quran to describe the light and guidance of Allah (God) – a niche where candlelight is shielded and given a chance to radiate. Similarly, Mishkat Interactive Center for Atomic & Renewable energy seeks to educate the youth of Saudi Arabia on the various renewable energies and their undeniable benefits, spreading this progressive approach to energy.
As part of the experience, they required an interactive display to better engage a youthful audience and consolidate their learning. Interactive and immersive technology specialists formula D_ secured the contract, bringing in Stage Audio Works (SAW) to integrate the necessary audio-visual hardware.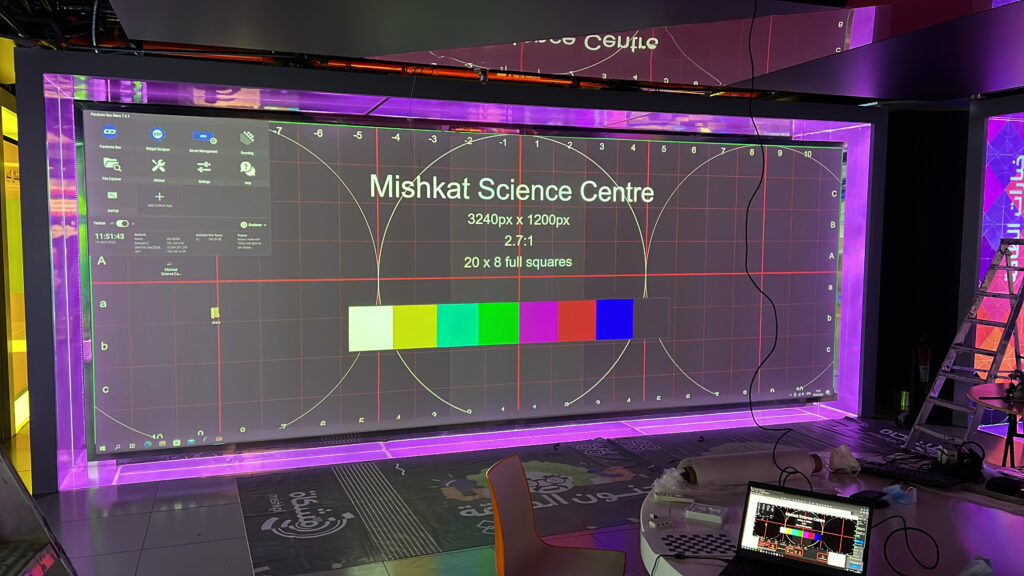 The display features a large screen with a house in focus, with several plinths in front of the screen, each representing a different renewable energy. Visitors are invited to rearrange the plinths in accordance with the display to power the house, applying concepts that are learned throughout the exhibition. To deliver this effect, SAW installed two Christie DWU500S Captiva projectors.
"The ultra-short throw laser was the perfect fit here," explains Nathan Ihlenfeldt, SAW's CTO. "We required something that could be mounted very close to the screen so that the children who are engaged in moving the plinths – themselves very close to the display – don't project shadows." Beyond this, the model is compact, and illuminates the content at 5000 lumens, all at a very cost-effective price point for the output.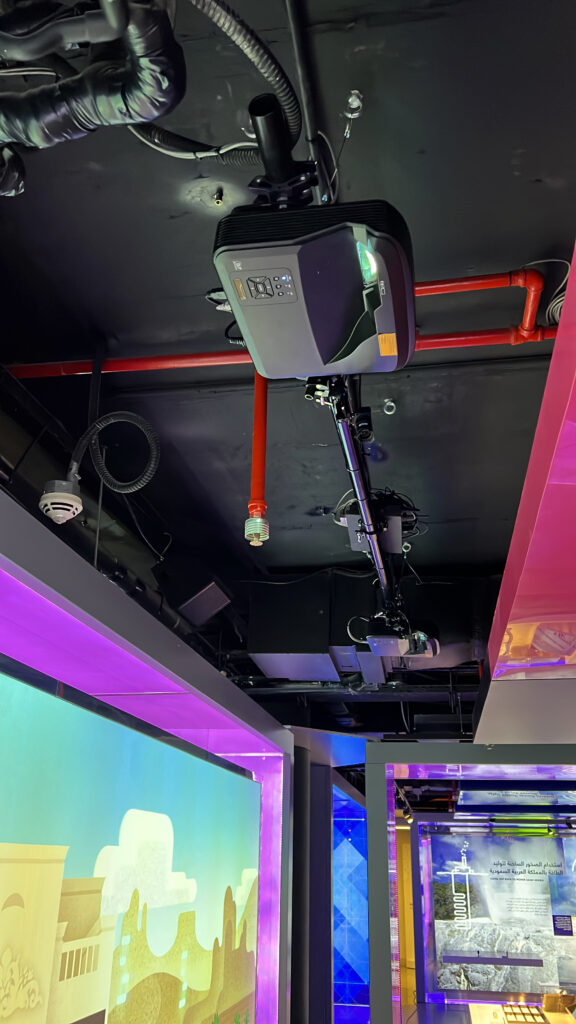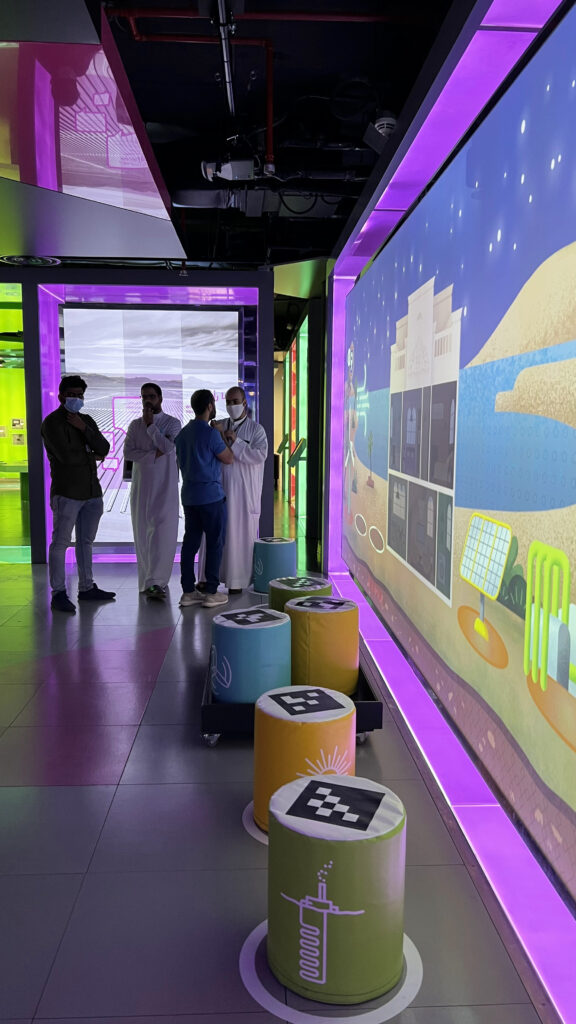 Ihlenfeldt comments: "We achieved seamless alignment with an automated camera-based calibration that integrates natively with the PC we installed."
For the audio element, SAW implemented a pair of Frenetik SPiK 6 PoE loudspeakers. Compact and powerful, these loudspeakers deliver audio, power, and Dante audio networking capability over a single Ethernet cable, making integration, and future scaling, straightforward.
All software used in the exhibit was developed by formula D_. A Christie Widget Designer system provides system control.
Ihlenfeldt summarises the project: "A surprising amount of work went into forming this single aspect of the Mishkat experience, which highlights the sheer depth of the center. We're delighted with the result! The integration itself was seamless, thanks to a strong synergy between us, formula D_ and Mishkat themselves."
READY TO START
SOMETHING GREAT?
GET IN TOUCH
Johannesburg Office
T: +27 (0) 87 55 10 100
F: +27 (0) 11 568 4973
22 Kyalami Boulevard, Kyalami Park,
Midrand, 1684, South Africa
Namibia Office
T: +264 83 33 10 100
F: +264 83 33 10 114
Mindeco Park, 9 Faraday Street,
Southern Industrial, Windhoek, Namibia