End to end web streaming
services for reliable viewer experience.
StreamWorks, a Stage Audio Works innovation provides not only the hardware but the software and infrastructure needed to get your message on the worldwide Web in whichever way needed.
In the wake of COVID19, there has been renewed interest and acceptance of participating in events from home. However, public streaming platforms and the internet, in general, has come under increasing pressure, with embarrassing consequences to the host organizations. With vast experience in delivering video reliably to internet users, especially in Africa,
StreamWorks has developed a modern system to add a layer of reliability and security to your live streams and ensure that your viewers are able to access your content whenever they need to.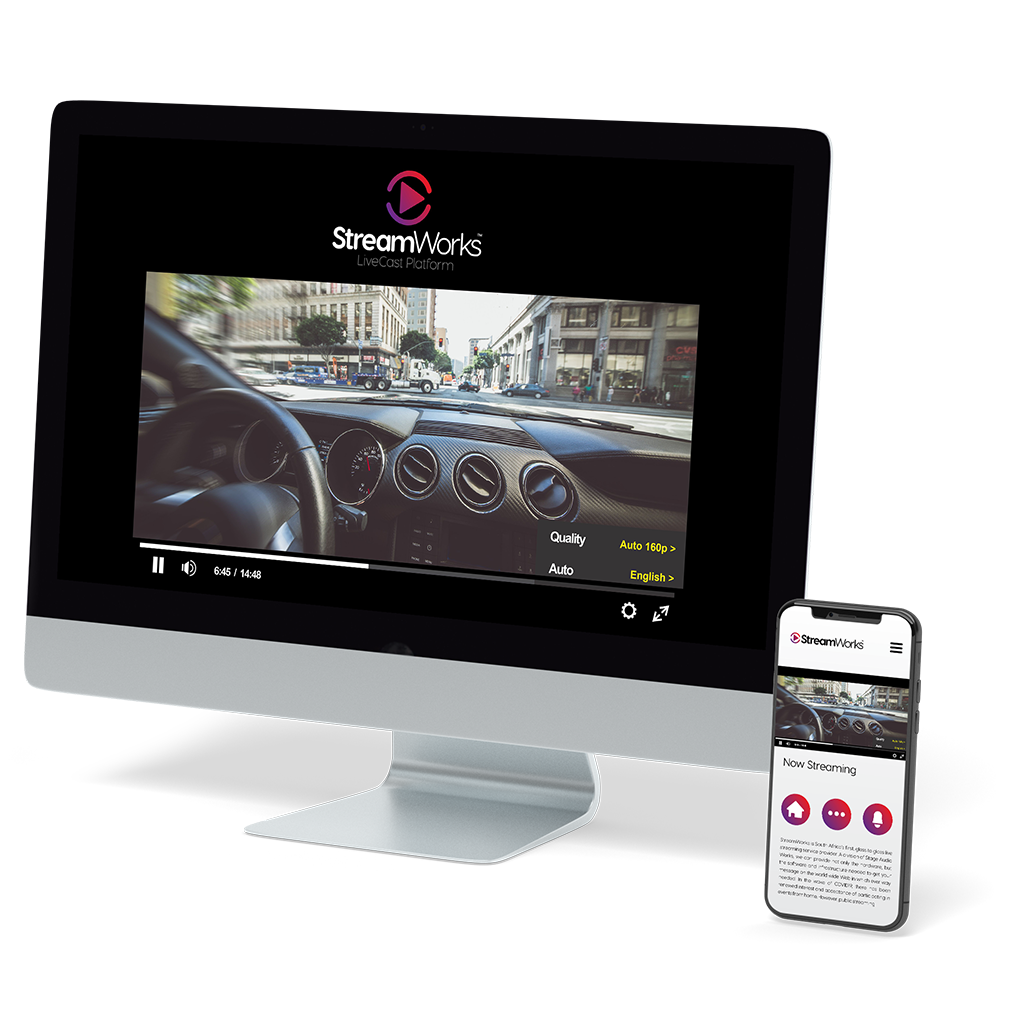 State of the art infrastructure on carrier
grade networks
We use the latest in streaming protocols and technology to deliver uninterrupted video to your users
We work hard to make sure our services offer you the best value for money
We take a single, high bitrate, ultra-reliable SRT stream from your encoder and republish it to multiple public streaming platforms from our servers over carrier-grade networks simultaneously, increasing resilience and lowering upload bandwidth requirements.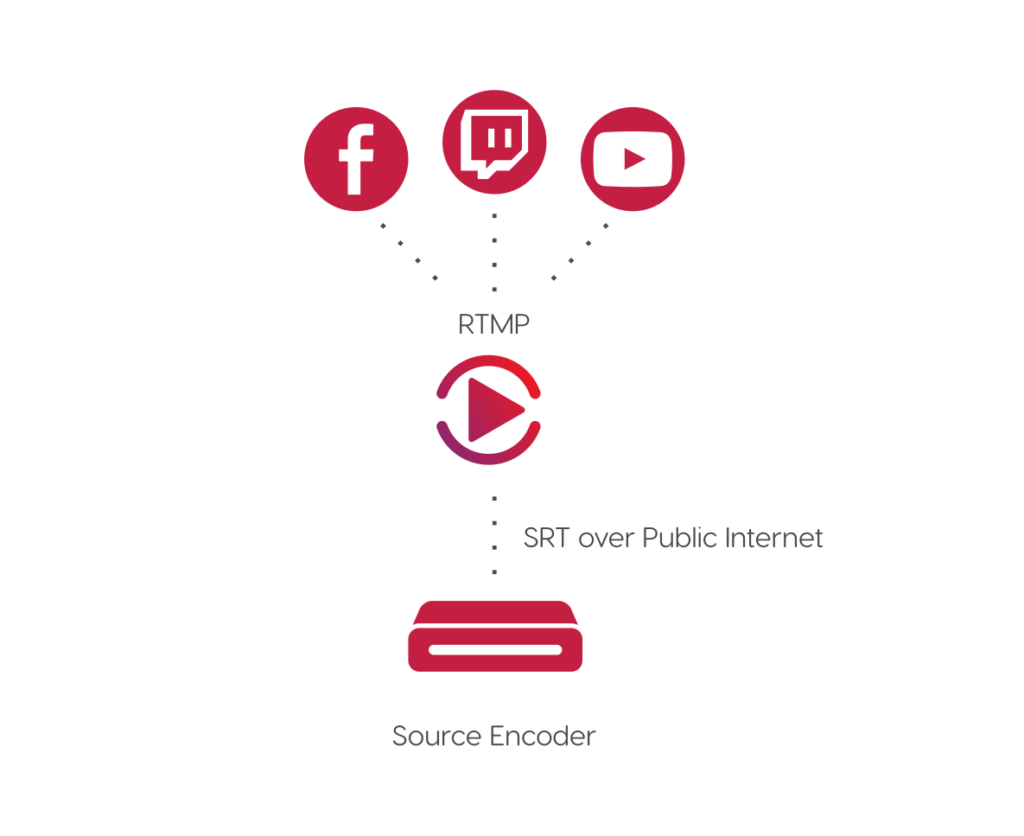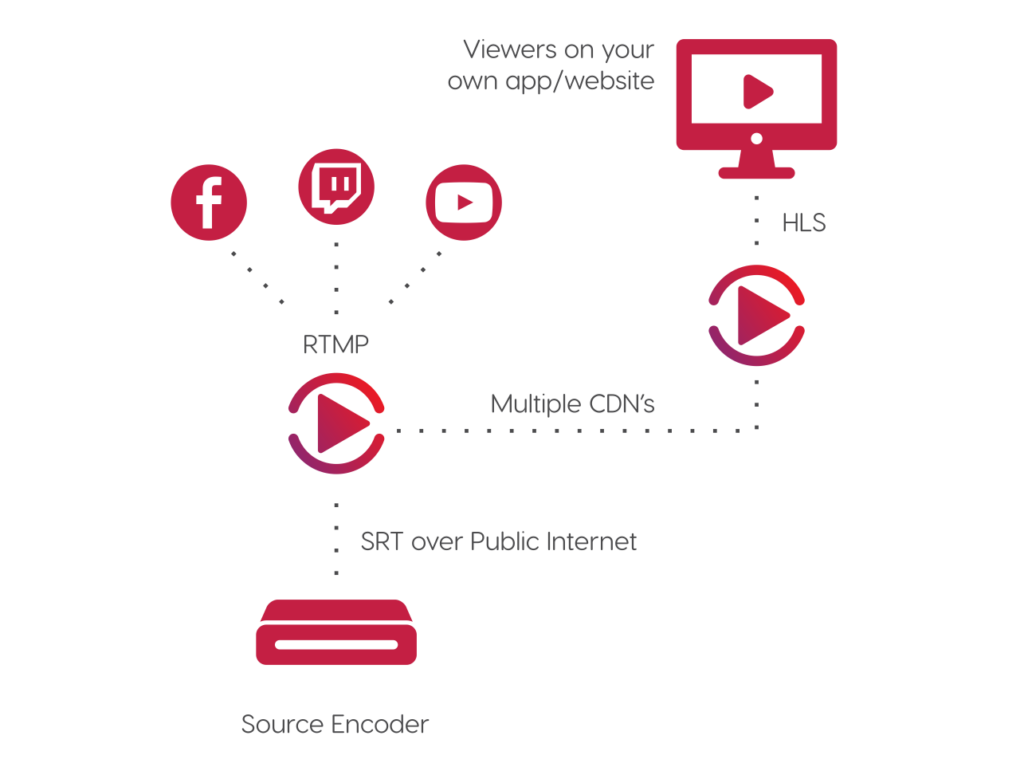 In addition to the MultiStream benefits above, our OptiStream product adds a customizable HTML5 player, which you can embed on your website, event hosting service or Church Online Platform. This player displays an adaptive bitrate HLS stream, served by our Multi CDN backbone, which ensures your viewers are able to consume your content with minimal interruptions, in an environment you can control. This provides optimal engagement and optimum user experience.
Keep your audience engaged.
Your streaming video technology should always deliver the best experience to your viewers and not stand in the way of the storytelling or your message. Our goal is to help you to keep your audience engaged and captivated as they expect the online stream to be no different their traditional viewing experience.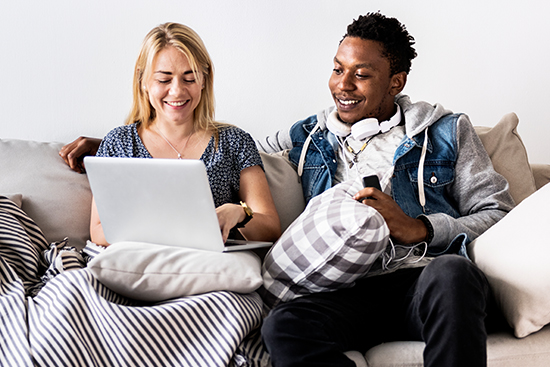 SRT Ready.
Secure Reliable Transport or SRT is an open-source video transport protocol and technology stack that optimizes streaming performance across unpredictable networks with secure streams and easy firewall traversal, bringing the best quality live video over the worst networks. Supported natively by the StreamWorks platform, SRT offers a significant improvement on local networks when compared to legacy protocols like RTMP. StreamWorks recommends Kiloview hardware encoders as a cost-effective and simple way to ingest video into our platform.
Built to Scale.
Our infrastructure is built to scale. We leverage modern computing technology, carrier-grade networks, secure colocation hosting facilities and the latest software to offer the best quality live video streaming possible. We deliver content to your viewers via several Content Delivery Networks, or CDNs, which cache data on or near to your viewers ISP's networks. This dramatically improves the viewer experience, regardless of the congestion on the public internet.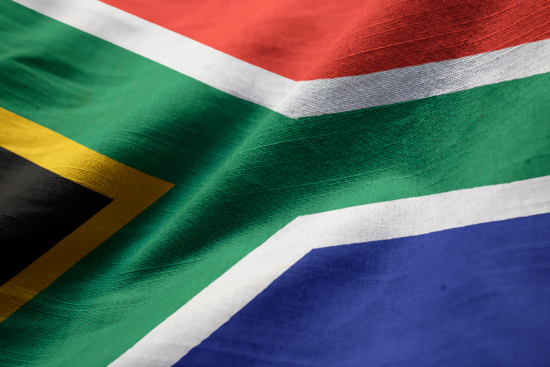 Local support.
We understand the realities of the South African market. Not everyone is connected to super-fast broadband and many are paying high prices for pay-as-you-go data. Our platform is designed with this in mind. Technical support is important too – our team of experts is located in your time zone. We understand the pressure you are under to deliver and meet the expectations of your audience. We're always available and we care about the end result.
Customization built-in.
Do you have a specific need or requirement? While we publish several fixed options, we're able to tailor a streaming package to suit your needs. Our flexible underlying systems enable any feature you may require, like a paywall, password protected players, DRM, multi-channel audio for interpretation and audio-only streams for the data usage conscious.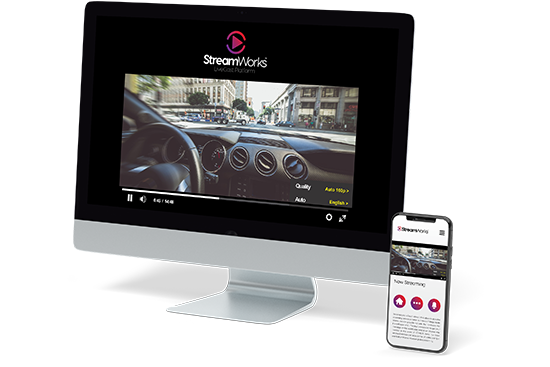 Affiliate friendly.
If you're a systems integrator, event rental company or reseller of broadcasting equipment, bundling our services with your systems provides an opportunity for you to establish a secondary recurring revenue stream. To find out more, please contact us.