Why choose soundtrack your brand as your streaming service?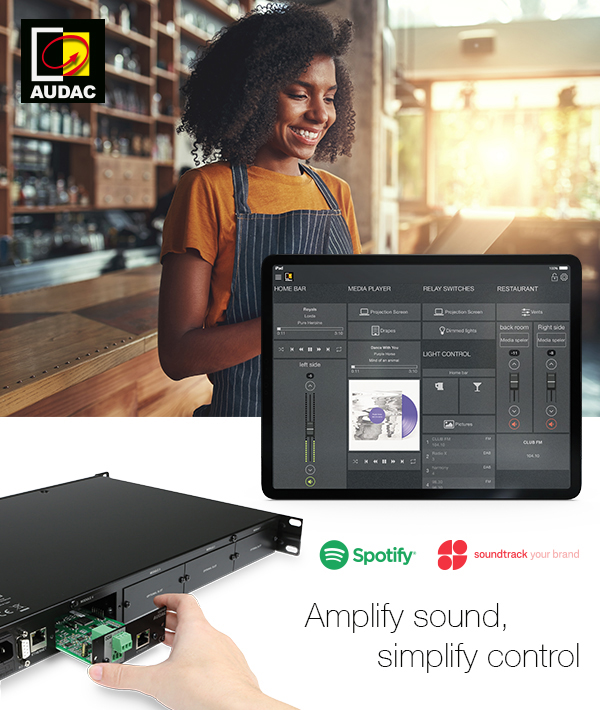 Set the right ambience
You have the flexibility to schedule different Soundtracks to play on different days, times or to change automatically throughout the day. This allows you to change the mood & tempo of the business.
Import from Spotify™
You can easily import playlists directly from Spotify™ and it will automatically generate a soundtrack. Soundtracks remain synced with Spotify™ so all content updates are made in real time.
Create your own customized soundtrack
Create your own customized soundtrack. Set the mood and tone to give your business a consistent branded vibe. All this makes it easy for you to find or create your own soundtrack through genres, moods, energy levels and even more.
Never worry about licensing again
Soundtrack Your Brand© has world's largest catalog of licensed music database for public and commercial spaces, which ensures you will never have to worry about additional license fees ever again.
Convert your playlists into soundtracks
Soundtrack Your Brand© converts your regular playlists into non repetitive soundtracks by adding new songs weekly. This results in a very large database (300+) of different playlists that match the vibe of your environment.
Never lose your connection again
Did you know that an inserted media carrier (SD card) will allow you to store locally a large database of playlists, which ensures that connection interruptions will never stop you from playing your favorite music.
Visit soundtrackyourbrand.com for more information.