The Netherlands – One of the most historic buildings in Goes, Netherlands, Slot Oostende is a former castle located in the old centre of the city. It opened to the public in April this year as a multipurpose venue, with a Yamaha Commercial Installation Solutions (CIS)-based audio system meaning its spaces can be used for many different purposes.
Some original parts of Slot Oostende survive, while others have recently been rebuilt following excavations in 2009. This mixture of ancient and modern architecture provides a pleasant atmosphere, which was ideal for a restaurant, meeting venue and brewery producing the venue's own beer.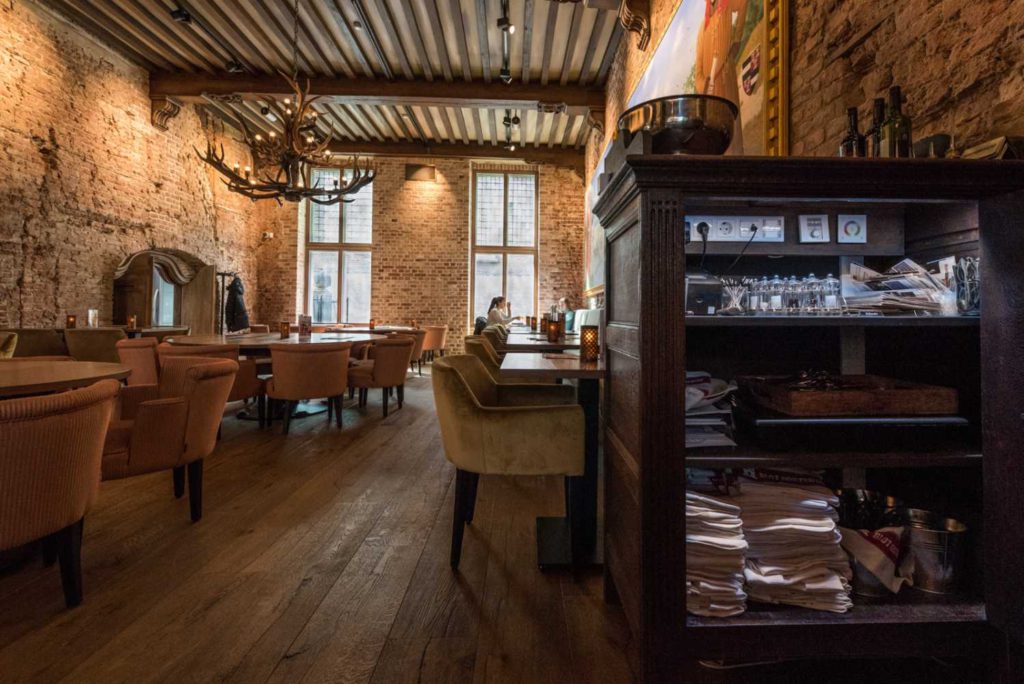 Slot Oostende officially opened to the public on 19 April this year, with a planned programme of varied entertainment, as well as meetings, presentations and speech events. To ensure every activity enjoyed high quality sound, Peter de Graaf of AV installation specialists Geluid & Beeld NU! sat down with Leo de Klerk of professional audio dealer Bloomline to design a truly multi-purpose audio installation, suitable for every application.
They chose a system built around a Dante network, controlled and managed by a Yamaha MTX5 matrix mixer/signal processor and a pair of XMV8280-D multi-channel power amplifiers. The advantages of a Dante solution were immediately obvious, as it allows one of the amplifiers to be located 80m from the system rack, on the other side of the building, with no issues.
Throughout the building there are six locations, each with Omniwave loudspeakers and a Yamaha DCP1V4S surface-mounted control panel. The system can also be controlled using Yamaha's ProVisionaire Touch iPad app.
Slot Oostende co-owner Anita Maas is very happy with the audio system, thanks to its flexibility and ease of control.
"The main purpose of the system is for background music, but it can be used for any kind of occasion. Thanks to the local inputs, we can host several different events at the same time," she says. "We hope the versatility and quality of the system will mean Slot Oostende becomes a real 'go to' venue for the people of Goes."
(Jim Evans)