Nestled within the capacious surroundings of Curraghmore House in County Waterford, the inaugural All Together Now (ATN) festival may, on paper, have appeared an event of two halves. A family friendly bandstand perched alongside comedy and spoken word stages, dotted the foreground of the stately home itself. Whilst a field away, separated by woodlands, the ATN Stage played host to the likes of Underworld, Mura Masa, Chaka Khan and Fleet Foxes.
In fact, linked by the centrally positioned spectacle of Arcadia's Afterburner installation – returning to Ireland to mark their own 10-year anniversary – the various elements of All Together Now blended seamlessly. The eclectic line up brought together by renowned Irish promoter John Reynolds of POD Concerts, drew a sell-out crowd keen to explore the diversity of talent on offer from Will Self to Thundercat, Mogwai to Suggs.
Almost every word and note performed at the festival was heard through a d&b audiotechnik system supplied by Dublin's Session Hire, who were charged with handling the full gamut of audio and visual requirements at the event.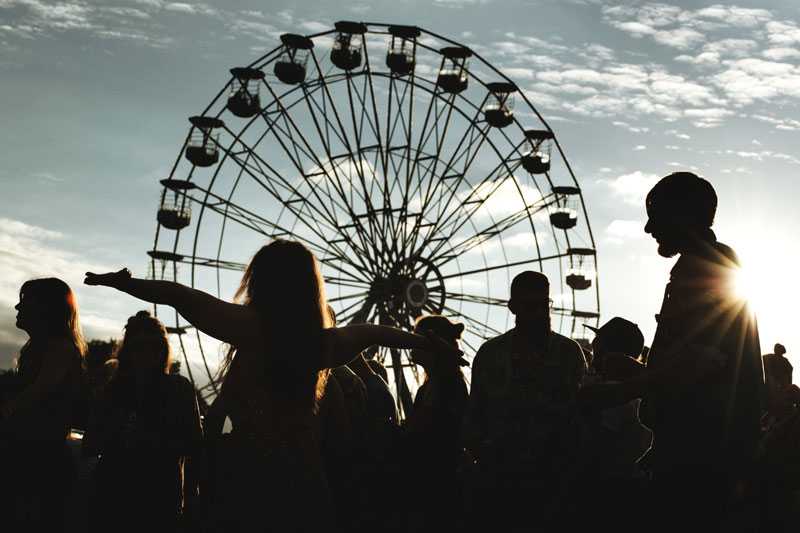 Established 35 years ago by Eddie Ashe Browne, the company has a long-standing relationship with POD, as Session Hire sales director, and Eddie's son, Adam Ashe Browne explains: "We've been working with the promoters for years and they always put a huge emphasis on delivering the best audio experience for visitors. We were delighted when we were approached to take on no less than ten stages for All Together Now. It was very exciting to be involved in the first festival, shaping the way the event looked and sounded right from the start.
"Every stage featured a d&b system, from compact T-Series and Y-Series in smaller venues to the flagship GSL system in the main arena, where we had to deliver coverage 50m wide and 100m deep. The feedback we've had since the event has been incredibly positive."
There was a buzz from touring FOH engineers about using the SL-Series at the main stage even as they arrived for the festival. "They were all excited to use the system," recalls Will Fitzpatrick, system tech throughout ATN, "and everyone left very happy. Even at high SPLs the SL-Series never seems under pressure, never loses stability or clarity. And everyone was stunned by the cardioid pattern of the system and how well controlled it is, even in the low frequencies. There's a fantastic punch and focus to the sound as a result. We'd read all the reviews when the system launched and it did not disappoint."
In addition to the sonic performance of the SL-Series, Fitzpatrick is quick to point to the workflow of the system as another of its highlights, particularly when delivering multiple acts over a festival weekend. "The GSL arrived from Wigwam via Session Hire and we had it from truck to flown incredibly quickly.
"The workflow is a huge plus for me," he nods, "d&b's ArrayCalc simulation and R1 Remote control software is fantastic to use and the ArrayProcessing (AP) algorithms work so well that it really simplified the process of delivering even, consistent coverage throughout the arena. Having your various AP slots, where you can redirect power exactly where you need it, gives amazing control over the system."
(Jim Evans)