South African distributor partners with Audinate to hold free certified training sessions in Johannesburg and Cape Town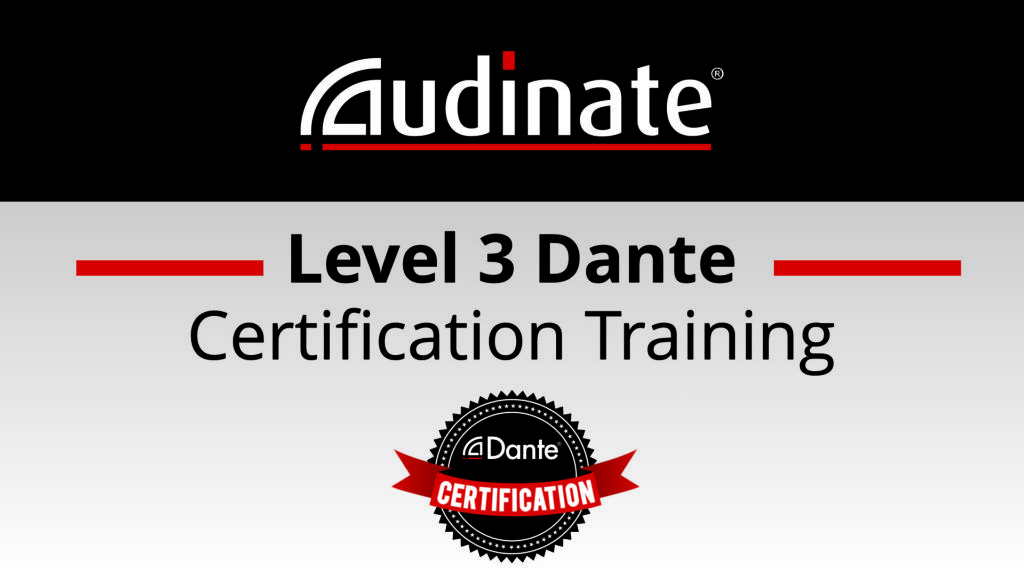 Johannesburg, October 2019 – Audinate and its local partner, Stage Audio Works, are offering free certified Dante Level 3 training courses in South Africa at the end of October. The two-day courses will be lead by Audinate's Kieran Walsh and will take place in the distributor's Johannesburg and Cape Town offices on 29-30 October and 31 October – 1 November respectively.
Dante Level 3 training is an advanced level course aimed at those who have already been using the networking protocol and want to gain more insight and knowledge in setting up and managing larger Dante-enabled systems. Building on what has already been learnt in previous Dante training sessions, the Level 3 course delves deeper into various advanced networking concepts, mixed-use networks, networking best practices and troubleshooting techniques.
"Dante is the networking protocol of choice for audio professionals all over the world, whether they work in live, AV or broadcast, so a high-level understanding of how you can get the best out of it is vital for your career," said Nathan Ihlenfeldt, Technical Director at Stage Audio Works. "We have worked closely with Audinate over the years to bring all three levels of Dante certification training to South Africa," continued Ihlenfeldt. "As with all the educational events that we host, we have had excellent feedback from our Dante classes in the past and we are sure these courses will prove to be beneficial for our students."
Stage Audio Works' marketing manager, Shaun Xavier added: "Empowerment is one of our core values here at Stage Audio Works, and we are committed to helping everyone grow and achieve a successful career in the industry. Hosting free sessions like this is an important way to help us achieve that goal as well as to uphold and be true to our core values."
Due to the level of knowledge required for the course, it is only open to participants who have already completed their Level 2 training. This can be completed online prior to the event.
To register for the event, visit: http://tiny.cc/q1qvez
About Stage Audio Works
Stage Audio Works is a leading international supplier, manufacturer and distributor of complete technology solutions to the live event, houses of worship, commercial, education and industrial sectors with the philosophy of providing only the highest quality, most technologically advanced solutions in order to ensure customer satisfaction and growth in Africa and the United Arab Emirates.